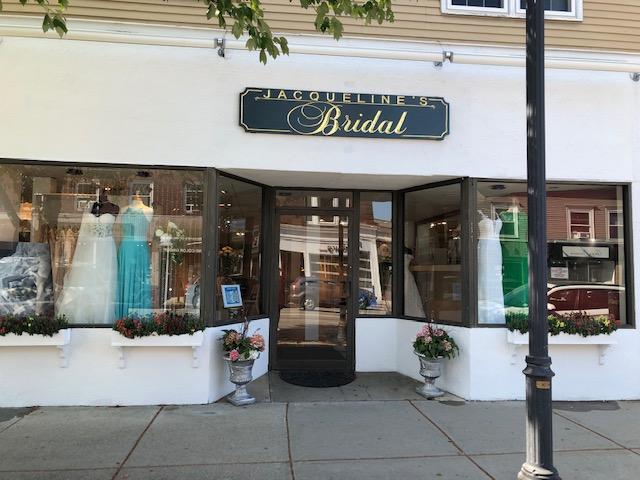 Profile
European fashion designer and beauty stylist Jacqueline Hoermann has operated her own couture boutique in Germany, since 1996. In May of 2019 she "crossed the pond" and proudly opened her North American location, bringing her wealth of experience to an exclusive new bridal shop in Wellesley, Massachusetts. From there, she serves brides from Boston and the surrounding area with high quality and elegant wedding dresses.



Jacqueline's Bridal offers an exquisite selection of European, US and international bridal and evening gowns. They come in a wide variety of colors and sizes, from size 0 to size 28. Our collections showcase an outstanding selection of modern and luxury wedding dresses from famous designers. We also have our own beautiful brand JASILLIAN as well as a wonderful selection of exquisite bridal accessories.

A seamstress is also available to ensure that your bridal gown and evening dress fits you perfectly.

We look forward to sharing our knowledge, 25 years of European experience, and our love of fashion with you!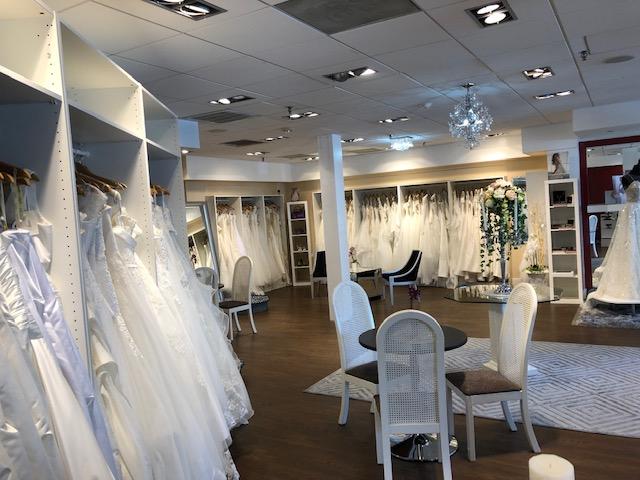 Services
Bridal
Bridesmaids
Mother of the Bride
Flower Girl
Prom
Bat Mitzvah
Color Bridal Gowns
Short Bridal Gowns
Bridal Gowns size 0 to size 28
Plus size evening dresses
Couture design, Custom-fit dresses
Accessories
Hair Accessories
Bridal & evening dress undergarments & push-ups
Petticoats
Jackets, capes, wraps, shawls
for wedding gowns & evening dresses
Long Veils & short veils
Bridal & Evening Jewelry
Bridal & Evening Gloves
Belts
Jewellery
Fittings & Alterations
Steaming
Gown Preservation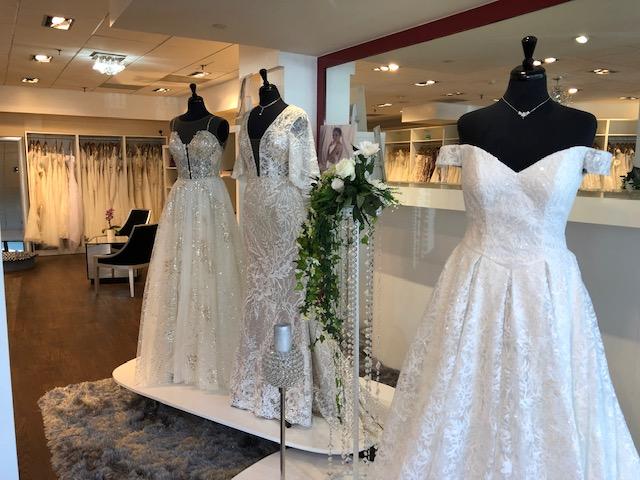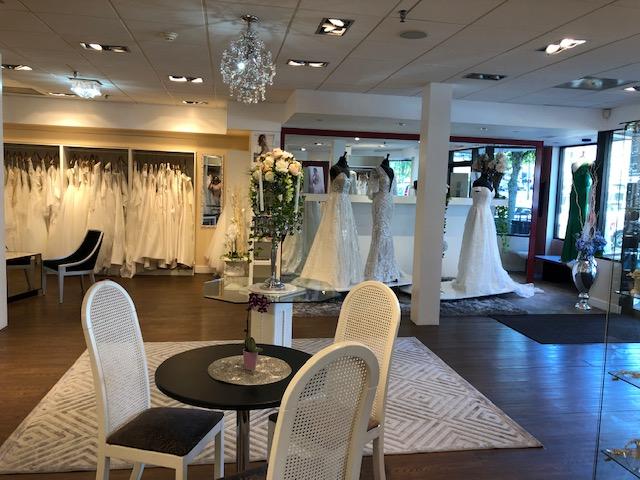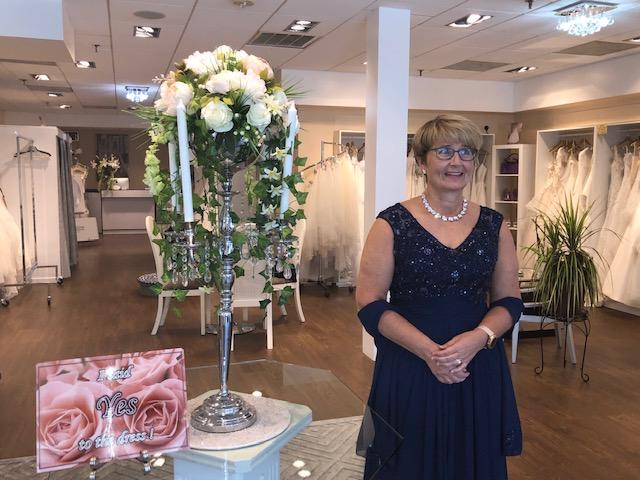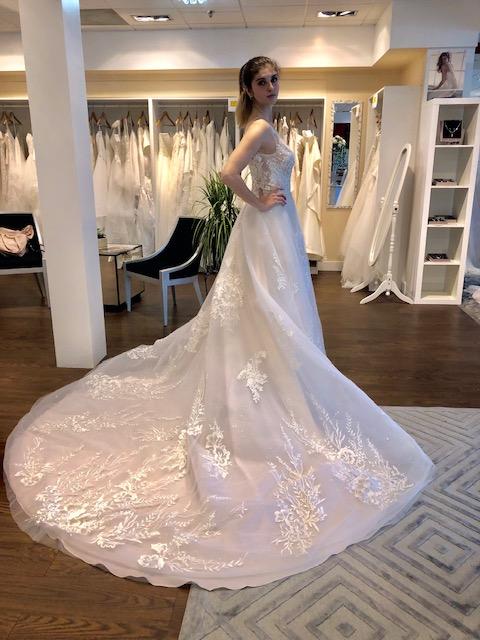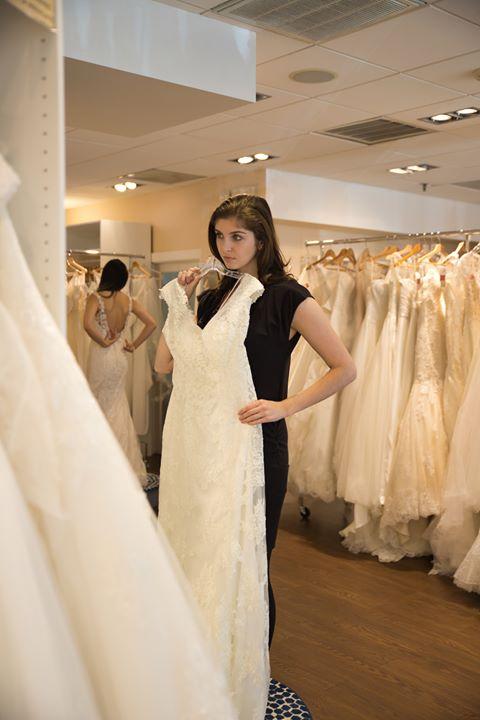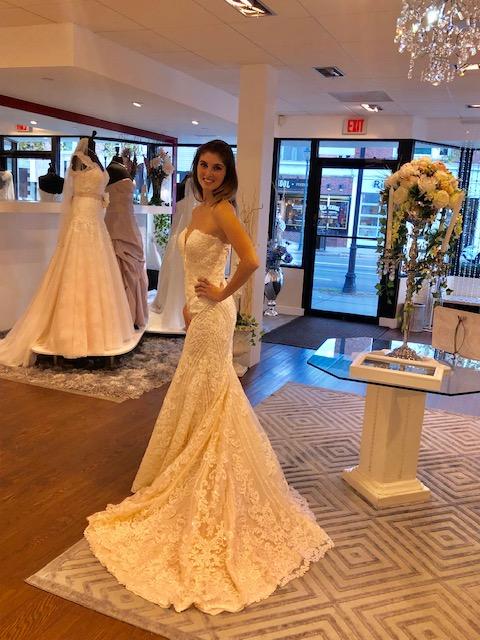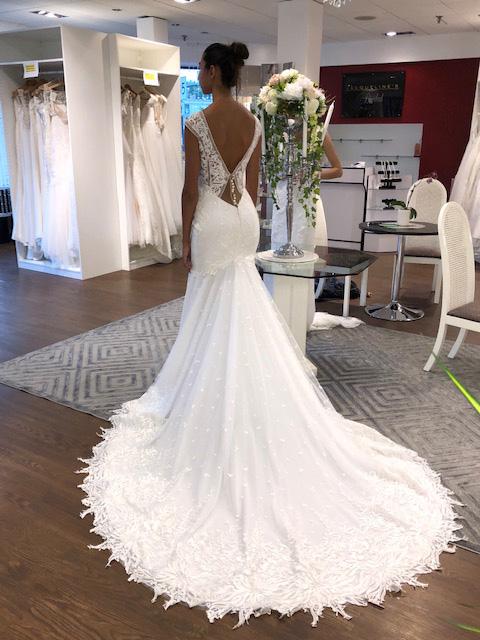 FAQ
Do I need an appointment to try on wedding gowns ?
Yes, to provide you with the best experience we strongly recommend that you book an appointment prior to coming to our store. Please click on the appointment button at the top of the page or call us to set up an appointment.
How long does an appointment take?
Our private bridal appointment take approximately 60 minutes.
Privacy Policy
Thank you for visiting our web site. This privacy policy tells you how we use personal information collected at this site. Please read this privacy policy before using the site or submitting any personal information. By using the site, you are accepting the practices described in this privacy policy. These practices may be changed, but any changes will be posted and changes will only apply to activities and information on a going forward, not retroactive basis. You are encouraged to review the privacy policy whenever you visit the site to make sure that you understand how any personal information you provide will be used.
Note: the privacy practices set forth in this privacy policy are for this website only. If you link to other websites, please review the privacy policies posted at those sites.
Collection of Information
We collect personally identifiable information, like names, titles, addresses, email addresses, etc., when voluntarily submitted by our visitors. The information you provide is used to fulfill you specific request. This information is only used to fulfill your specific request, and for future newsletters focusing on the same subject as your request (ex. wedding dresses). We do not share our mailing list with anyone, ever.
Cookie/Tracking Technology
The Site may use cookie and tracking technology depending on the features offered. Cookie and tracking technology are useful for gathering information such as browser type and operating system, tracking the number of visitors to the site, and understanding how visitors use the site. Cookies can also help customize the site for visitors. Personal information cannot be collected via cookies and other tracking technology, however, if you previously provided personally identifiable information, cookies may be tied to such information.
Online Advertising
We have active Google Adwords campaigns collecting cookies from our web users. This information is used for conversion and remarketing purposes.
You should be informed of the following:

We regularly implement and use Display Advertising. Visitors can opt-out of Google Analytics for Display Advertising and customize Google Display Network ads using the Ads Preferences Manager. We may use Remarketing with Google Analytics to advertise online. Third-party vendors, including Google, show our ads on sites across the Internet. We and third-party vendors, including Google, use first-party cookies (such as the Google Analytics cookie) and third-party cookies (such as the DoubleClick cookie) together to inform, optimize, and serve ads based on someone's past visits to your website Distribution of Information
We may share information with governmental agencies or other companies assisting us in fraud prevention or investigation. We may do so when: (1) permitted or required by law; or, (2) trying to protect against or prevent actual or potential fraud or unauthorized transactions; or, (3) investigating fraud which has already taken place. The information is not provided to these companies for marketing purposes.
Commitment to Data Security
Your personally identifiable information is kept secure, in PCI-compliant, secure, e-commerce certified servers.. Only authorized employees, agents and contractors (who have agreed to keep information secure and confidential) have access to this information.
Privacy Contact Information
If you have any questions, concerns, or comments about our privacy policy you may contact us. We reserve the right to make changes to this policy. Any changes to this policy will be posted.